Sprague High School Emotional Gro​wth Center
Promoting student success through EFFORT, GROWTH and COOPERATION.
What is the Emotional Growth Center?
Social Emotional Learning Standards

Social and emotional learning (SEL) is the process through which children and adults acquire and effectively apply the knowledge, attitudes, and skills necessary to understand and manage emotions, set and achieve positive goals, feel and show empathy for others, establish and maintain positive relationships, and make responsible decisions.

1. Self-awareness
2. Self- management
3. Social-awareness
4. Decision-making skills
5. Student attitudes and beliefs about self, others, and school.
​


Dedicated to supporting the emotional learning and growth of all students.
Powered by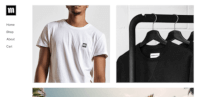 Create your own unique website with customizable templates.